About Us
Good news! Or we must say a Chocolaty news! We can't help but keep getting chocolatier and bigger with your love and support. Now we are packing it all together in our new vessel- 'The Chocolate Jar'. Yes, you are right; we are launching our first brand under TCJ FOODS (OPC) PVT LTD .The only changes in this are for better.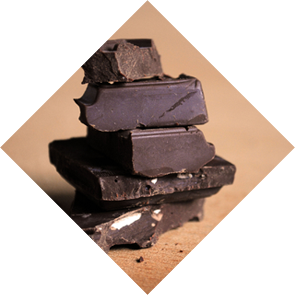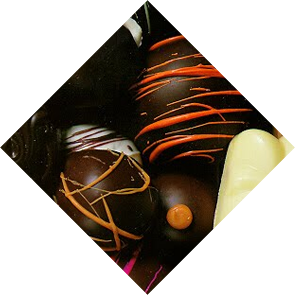 Our new range of products is a result of our invariable unwavering itch to keep experimenting and innovating. 'The Chocolate Jar' brings you the surety of great taste with fresh presentational quality. Apt for your special occasions, this recent kitty is here to surprise you.
This latest edition also requires your contribution. Apart from your love for our goodies, we would like to encourage you to send us your requirements and suggestion for what you would want us to do. We would like to be challenged by your expectations and being inspired to do the impossible.

These new mouth-watering delights will be specially prepared and nurtured under the exceptional supervision of Tania like before but which is now a part of TCJ FOODS (OPC) PVT LTD. We have been serving you since January 2010 with our diverse assortments of exquisite hand-made chocolates. We would like to assure you that we will continue to keep delivering lip-smacking and finger-licking confectioneries. So indulge, delve and be delighted once again by our attractive range of exotic flavours.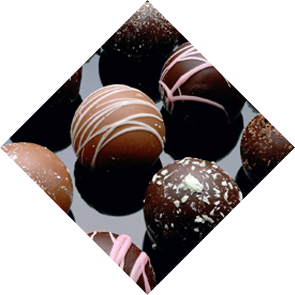 The reason behind it all is our chief chocolatier. It all began with her sweet tooth and an unlimited fondness for chocolate which only grew. Always taking charge as the dessert chef for all house parties, chocolate formed her most desired ingredient. Though her creativity found expression in writing as a profession but the pleasure of engrossing with chocolate led her to pursue a professional course in chocolate making which helped her sharpen the inherent skill. She considers herself fortunate to be trained from Barry Callebaut.

Then there was no looking back as we all gathered as a team of chocolate lovers and "The Chocolate Jar" came about and our cocoa, truffles and butters were already getting praises everywhere.

Chocolate making is not a business but a passion for us. We at " The Chocolate Jar" understand that chocolate is your first reward as a child, your favourite birthday present, your choicest gift for your loved ones and your finest indulgence on the most special occasions. Now it gets even better custom made and right delivered at your doorstep.